I

t's been a while but I haven't been idle, I promise! Monster Odyssey Book 2, The Wrath of the Lizard Lord comes out at the beginning of June and I'm preparing for the onslaught. Much of the run-up to last Christmas was spent with me being offline and on task which was great.
I love this cover. It takes me back to my childhood fascination with dinosaurs, monsters that really roamed the Earth! Awesome. The book was really fun to write, too. I do believe in connecting with my inner eleven year old when I'm writing these stories.
I watched At The Earth's Core and Warlords of Atlantis recently and they didn't stand the test of time for me. I can't remember how impressed I was with these films at the time. The first Doug McClure film The Land That Time Forgot stood up better and I suspect Michael Moorcock's involvement in the screenplay probably helped. I do remember going to the cinema to see that one!
I also used to enjoy reading comics about this chap: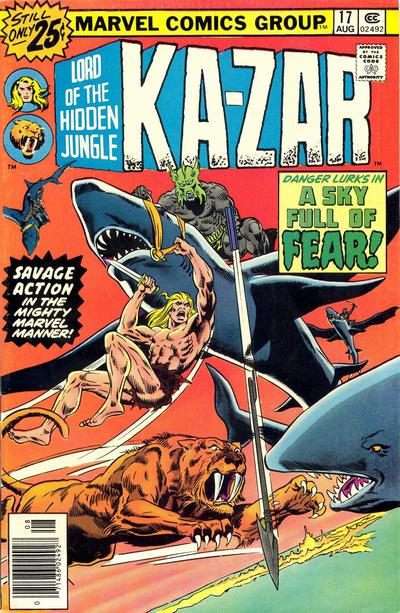 But more about him another time!